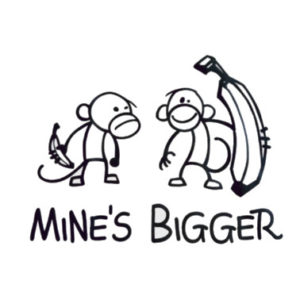 When it comes to Finances/Money and getting what you want – In most cases people are putting their safety and security and their 'Future' self at risk.
This is driven at large by the comparison TRAP and a lack of Financial Literacy!
Keeping up with appearances and wanting to feel good – This is of course a game we play to lose.
Take a little peak into your own ways of 'Spending.'
Are you spending money in your head before it even hits your bank account?
Planning before you get paid what you are going to buy next.
Scouring the pages of the magazines and the junk mail at all the next shiny objects.
Looking to own the biggest house in the best location, the best car, the fancy boat, the full fancy attire, the shoes, the labels, the fastest motorbike.
I know I used to want all of those things too and yet I lived with so much frustration because I never seemed to keep up with everything that I wanted.
AND my money somehow was never able to stretch. There was 'NEVER' enough!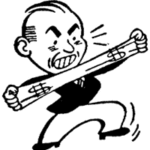 This is a game that can look rich on the outside yet under the bonnet tells a different story.
I'm not saying comparison in itself is a bad thing, if used positively it can inspire us to reach greater heights of success and happiness.
But where it most often belongs, is in the 'Scarcity' mindset.
Be 'Aware' of the comparison trap!
We want what we believe others have more of, or we are frightened of being judged for what we don't have.
This is a trap that has 'Money' managing You and only ever leaves you feeling 'Bad.'
Choose a healthier way!
Learn how to manage your finances like the 4% and give your money the task of working for you. Learn all you can to become 'Financially Fit and Literate,' this will change your world completely
.
Imagine what it would feel like to Pay Yourself First, before anyone else, before the Butcher, the Baker and the Candlestick Maker, before you paid your Mortgage, before you paid your rent. Before you even put food on your table or clothes on your back.
That means no more worrying about debt increasing. No more stress over unexpected bills.
No more Financial turmoil – Can you Imagine what that would feel like.
Let me re-assure you, that this is possible for you, just like it was for me.
Did you know if you choose to, you can learn how to manage your money in as little as 30 days.
This is true – That's how I changed my money story around.
It does takes some action however and it does take some determination, because chances are you like I was, have been operating in your Money the same way for a very long time.
But if you really want this for yourself, you can do this too. It is easier than you may think.
Today from this blog post I wanted to show you the exact way that I did this.
I joined up to the Financially Fit Bootcamp at Mindshift.Money and worked through the proven four steps and structural process in easy to follow video modules and they literally cured money stress in my life for good.
I know this sounds too good to be true – So please don't just take my word for it,  go into it, have a look around and make up your own mind, by what you 'Feel.'
I was so ready to make this change, I was so sick and tired of living from week to week, never feeling safe and secure with money. I had been putting it out into the Universe and doing all of the emotional work, so when this came to me needless to say, in my way I jumped in boots and all. I have 'NEVER' regretted that.

Within a very short time and for an incredible price, I was 'Financially Fit.' I was 'Paying Myself First,' Protecting myself, while building my 'Safety net' and 'Terminating my Debt,' faster than I ever imagined possible.
AND… Setting aside money so 'Money' could start working for me. #incrediblevalue
So are you too ready to get money stress out of your life 'Forever', can I show you how you can do this too?
You can check it out here: https://gi159.isrefer.com/go/MSMFFP/susanwhelan/
Now just in case your are wondering, there are NO obligations if you too decide to join up, You will not get sucked into something that you do not want to be apart of, there are no catchy dodgie sales intents where you sign up and you pay for something and you cannot get your money back.
This is not a super get rich quick scheme, it is how to become 'Financially Fit' within a time frame that you get to decide. 30 days or 3 years!
This is where YOU get to decide what you want, you get to make your own choices of whether or not you want to live with 'Financial Fitness' while making your way to 'Financial Freedom.'
There are however, pure heartfelt intentions to help, support, create a shift and change what literally 'Millions' of people believe about 'Finances' around the Globe today, that 'Causes' them to suffer with the insidious 'Effects' of 'Money Stress' in their own lives and those of their families.
Living life like that 'SUCKS' and what's more it is 'AVOIDABLE.
I realize that not everyone likes to do things Bootcamp style, or go through on their own. Some people love the presence of others that are on the same journey, while some like to have the hand of a Coach, to hold them accountable to their goals.' I want you to know I have your Back.
If you have any questions at all, or your would like some clarity around your own personal story. If you want to know more about the Bootcamp process and the supportive community. Reach out your hand and find another that has been where you have.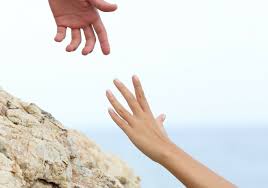 You can do that by reaching me on this website. Or by emailing me personally at info@feelaliveinside.com
You Matter!
——————————————————————————————————————————————
About Susan Whelan
Susan has fought her way through Addictions to Alcohol, Drugs, Body and (Poverty) and has emerged through the other side as a certified Coach in Addiction, Nutrition, Yuan Gong (Qigong) Human Life Development & Yuan Ming Medicine, Tapping into Wealth and IS one of Australia's first Financially Fit Bootcamp Coach's with Mindshift.money.
Today Susan call's on all of her life experiences and all of her technical skills and tools so she can help 'You' Neutralize the uncomfortable emotions around money, Terminate the Limitation and Implement the Steps and Structures to once and for all 'End' your money stress forever while you create your life of 'Emotional & Financial Freedom'.